Current Season:
Prepare Ye for our last production of 2021! Come see Godspell December 17, 18, and 19.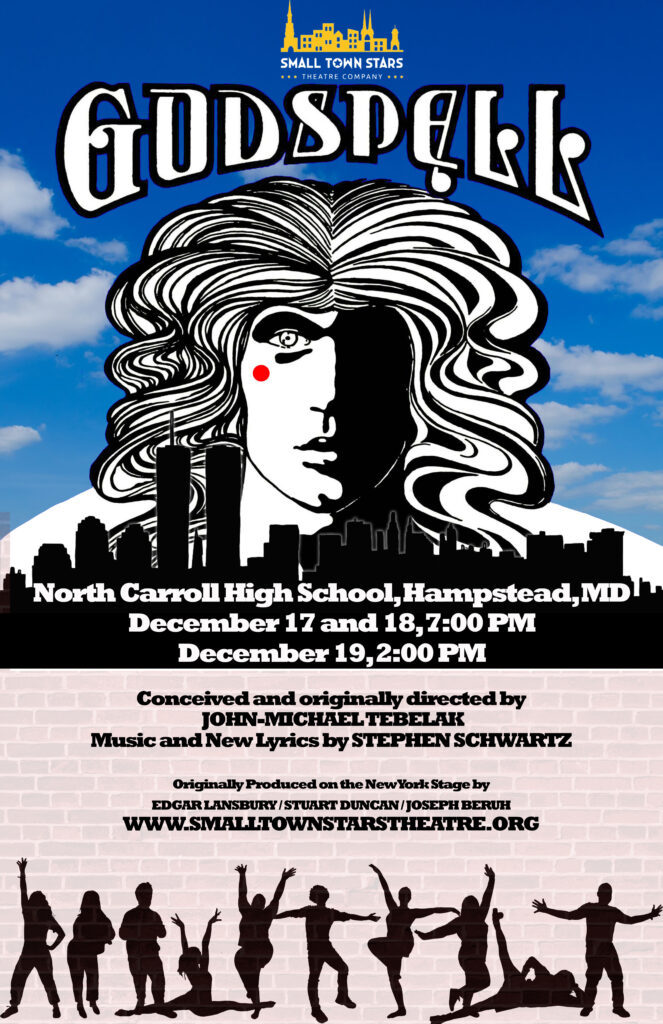 Tickets for Godspell are now available! To purchase tickets, click HERE
At its core, Godspell is a show about hope. Our version of Godspell emphasizes that theme as we have set our production before, during, and after 9-11. With this production, we celebrate the power of hope.