Photoshoot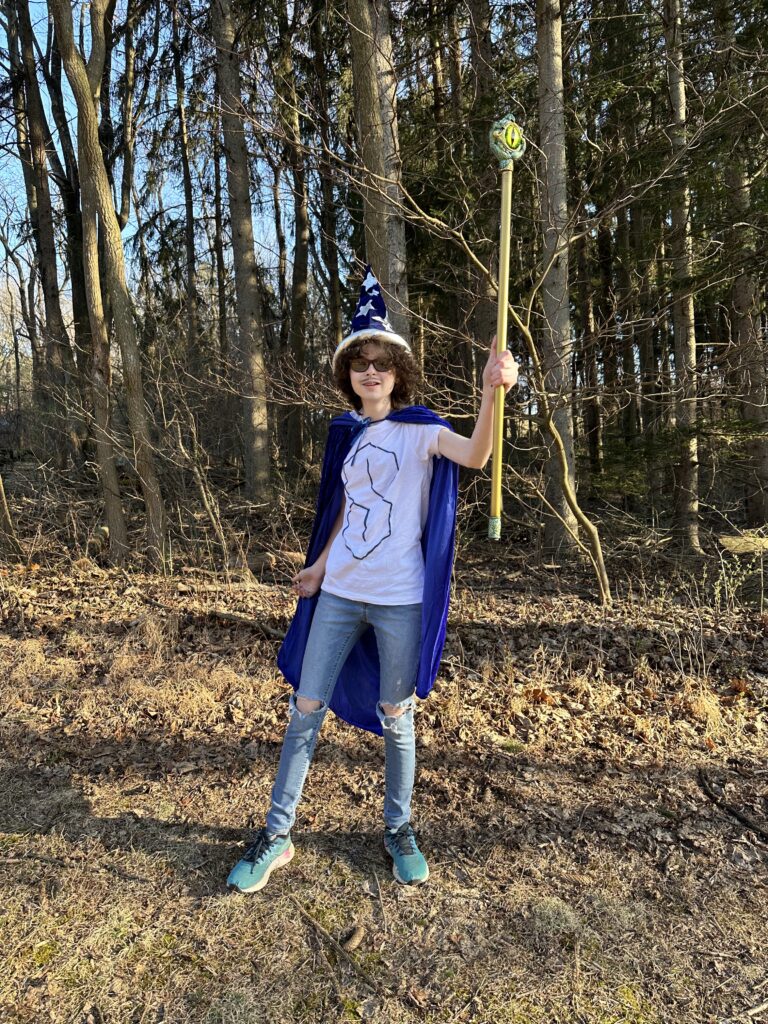 Cast Bios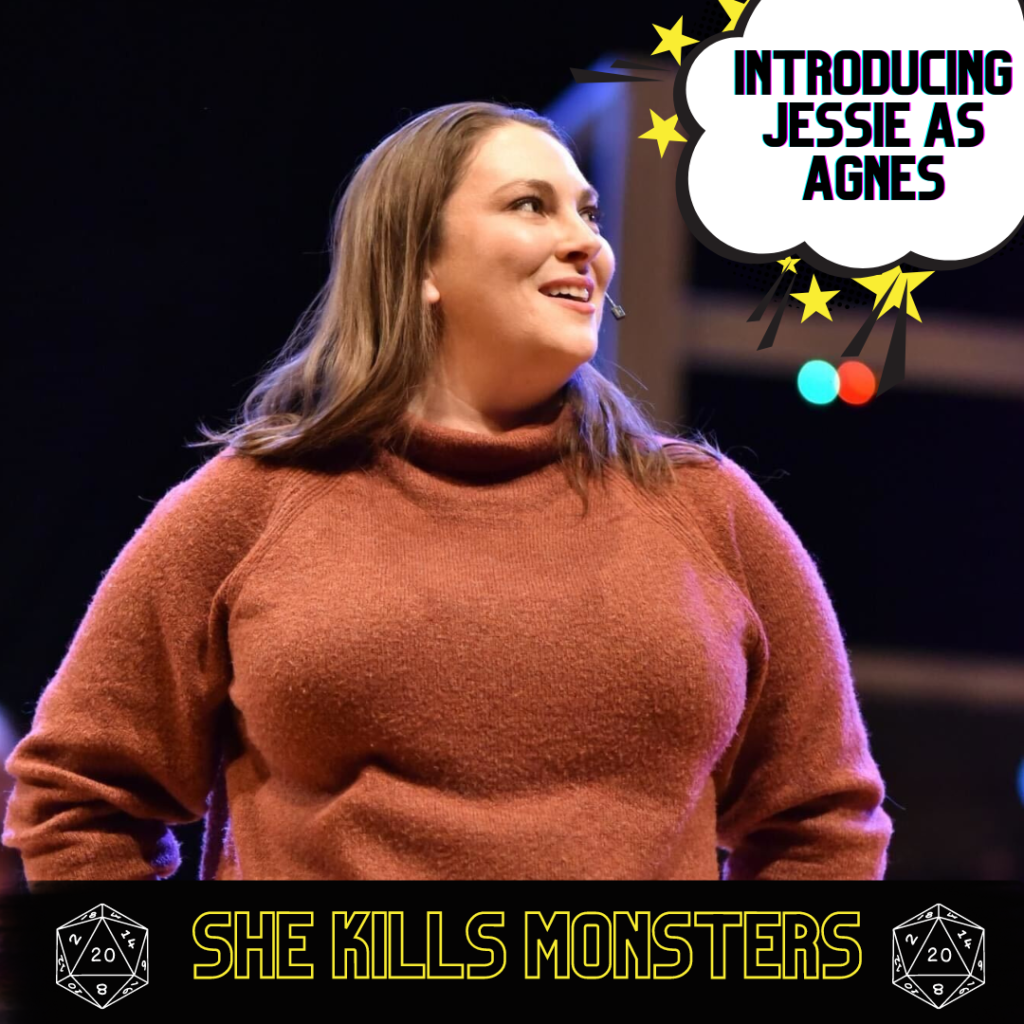 Jessie (Agnes) is thrilled to be stepping into the role of Agnes for her fourth Small Town Stars show, and to be back doing theater after a 9 year hiatus. When she's not on stage she works for the Weinberg Foundation, enjoys spending time with her wonderful dogs, partner and friends.
Alyssa Byers (Tilly) is a student at Frederick Community College who has been doing theatre since middle school. In her free time she enjoys writing her own plays and playing DnD. She's thrilled to be playing the part of Tilly in She Kills Monsters.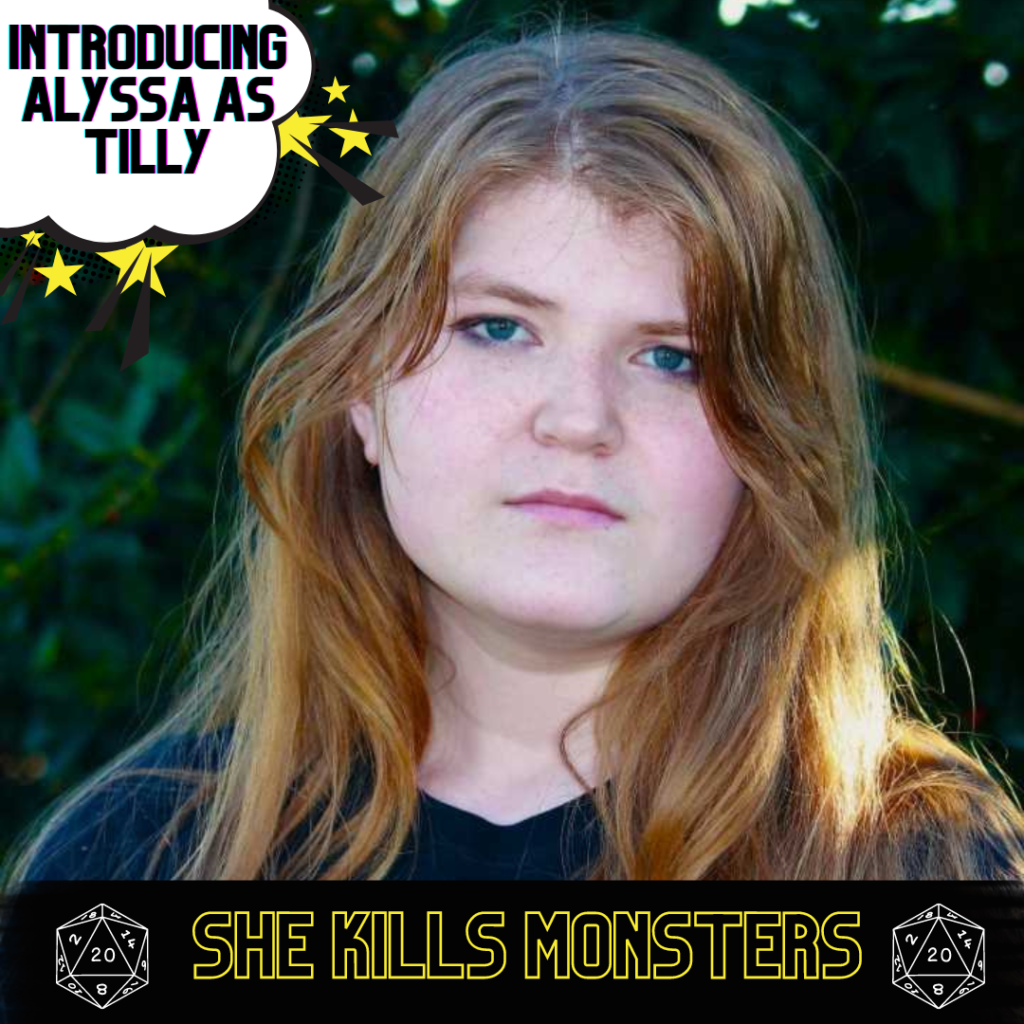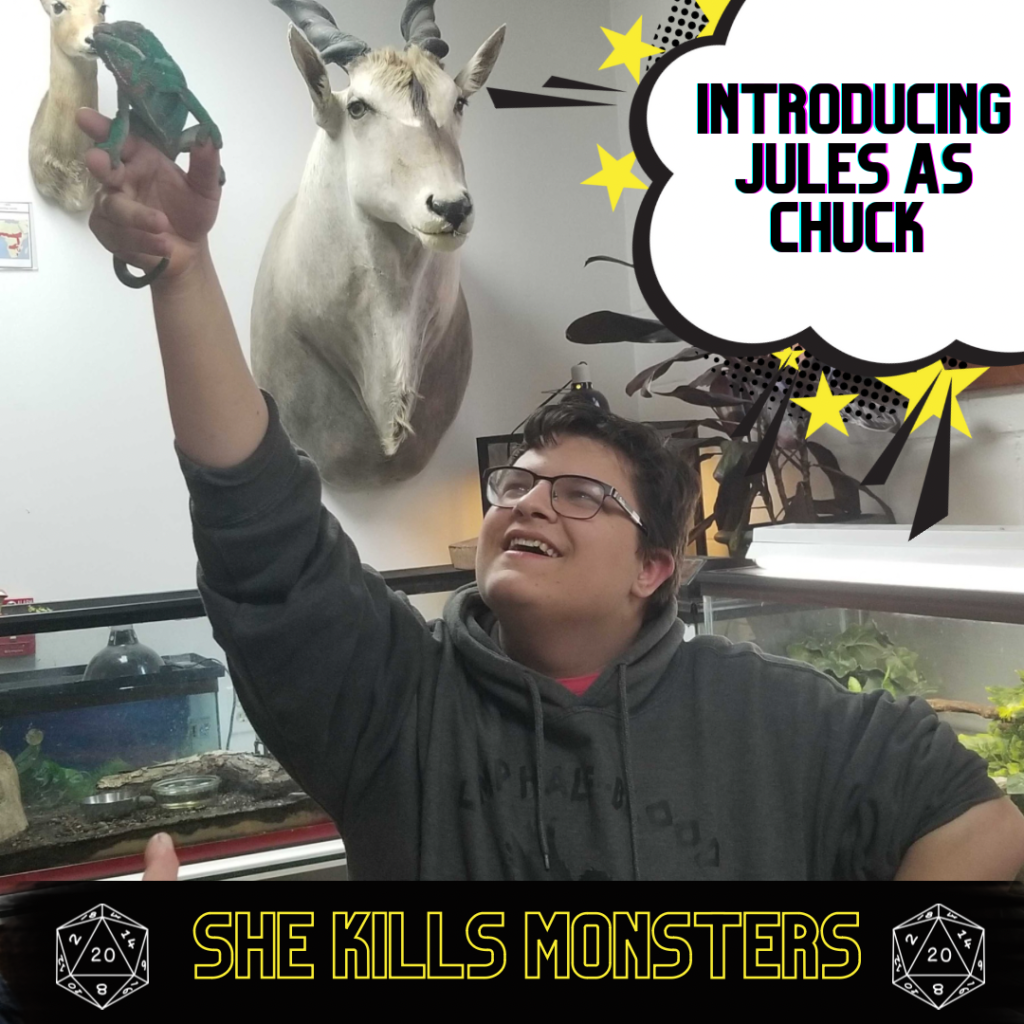 Jules Barrett (Chuck) is honored to be your Dungeon Master for this campaign as Chuck Biggs! This is their first ever performance in theater. A lover of music, Tabletop RPGs and pretty much anything nerdy! Working as a self-proclaimed "Jack of all Trades" at a cafe and spending the rest of his time at various game shops and playing MMORPGS
Delaney (Lilith) is thrilled to be performing as Lilith/Lilly in this production of She Kills Monsters! Previously, she was part of the ensemble in Small Town Stars' Mamma Mia! And Rent, and has had the most wonderful time in community theatre rediscovering her passion for singing, dancing, and all things performance art!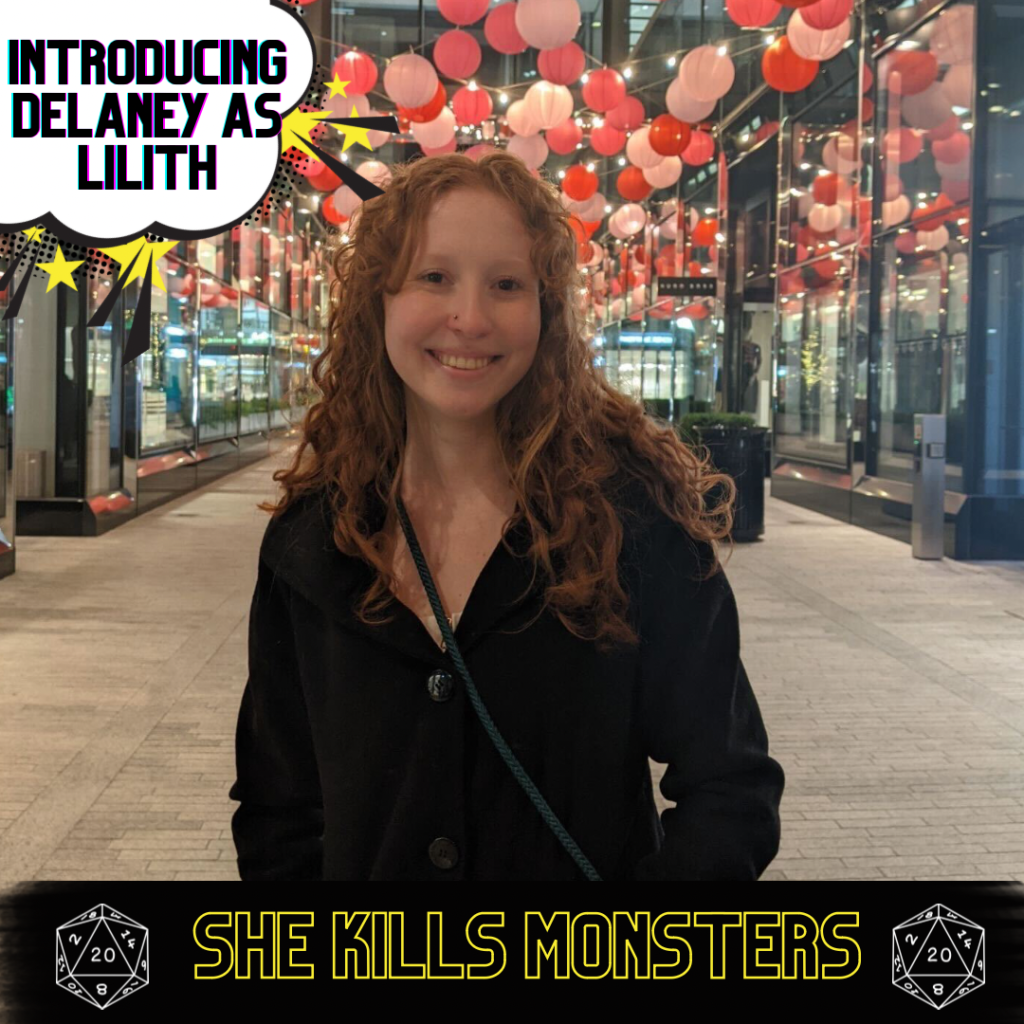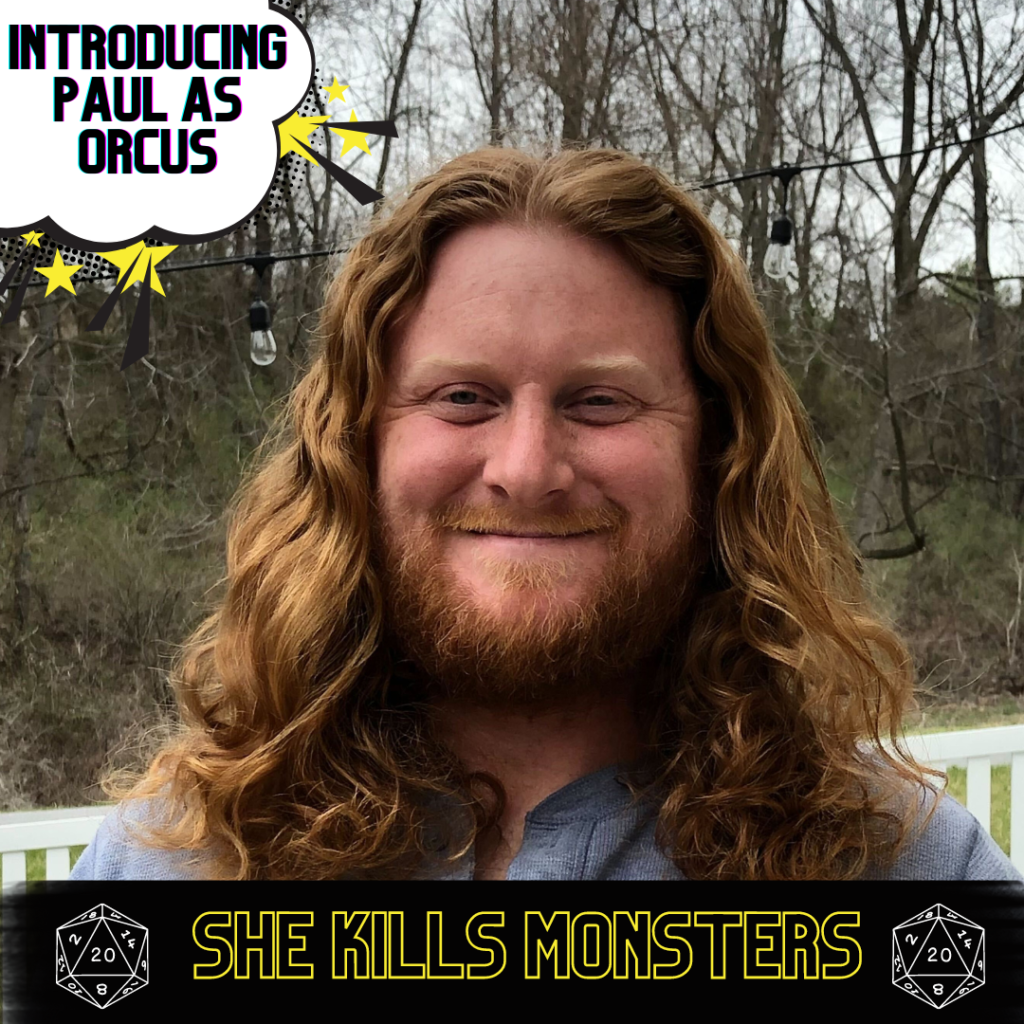 Paul Keays (Orcus) is thrilled to be playing Orcus "Former" Lord of the Underworld. This is his fourth with STS theater company after a 20 year hiatus since doing theater in High School. He is a US Navy and OIF veteran and is currently a Transportation Engineer for MDOT. His wife and him enjoy doing theater together and will continue to as long as they can.
Dagny Beavers (Kaliope) is excited to perform their third production and they are enthused to be playing the role of Kaliope/Kelly! They are a freshman in highschool and love writing, acting, and law! Previously, Dagny has played the role of Serena in Legally Blonde Jr. with Small Town Stars and is looking forward to future productions as they only recently got into theater.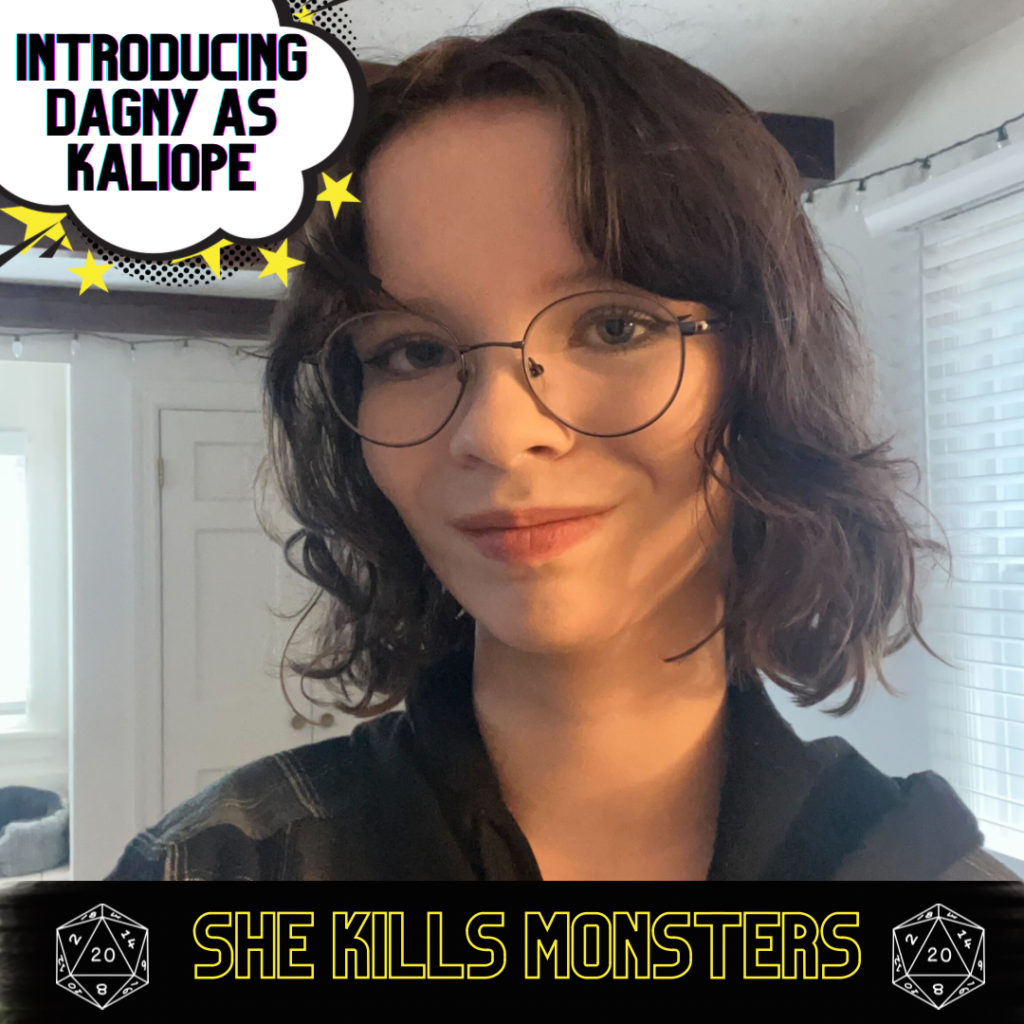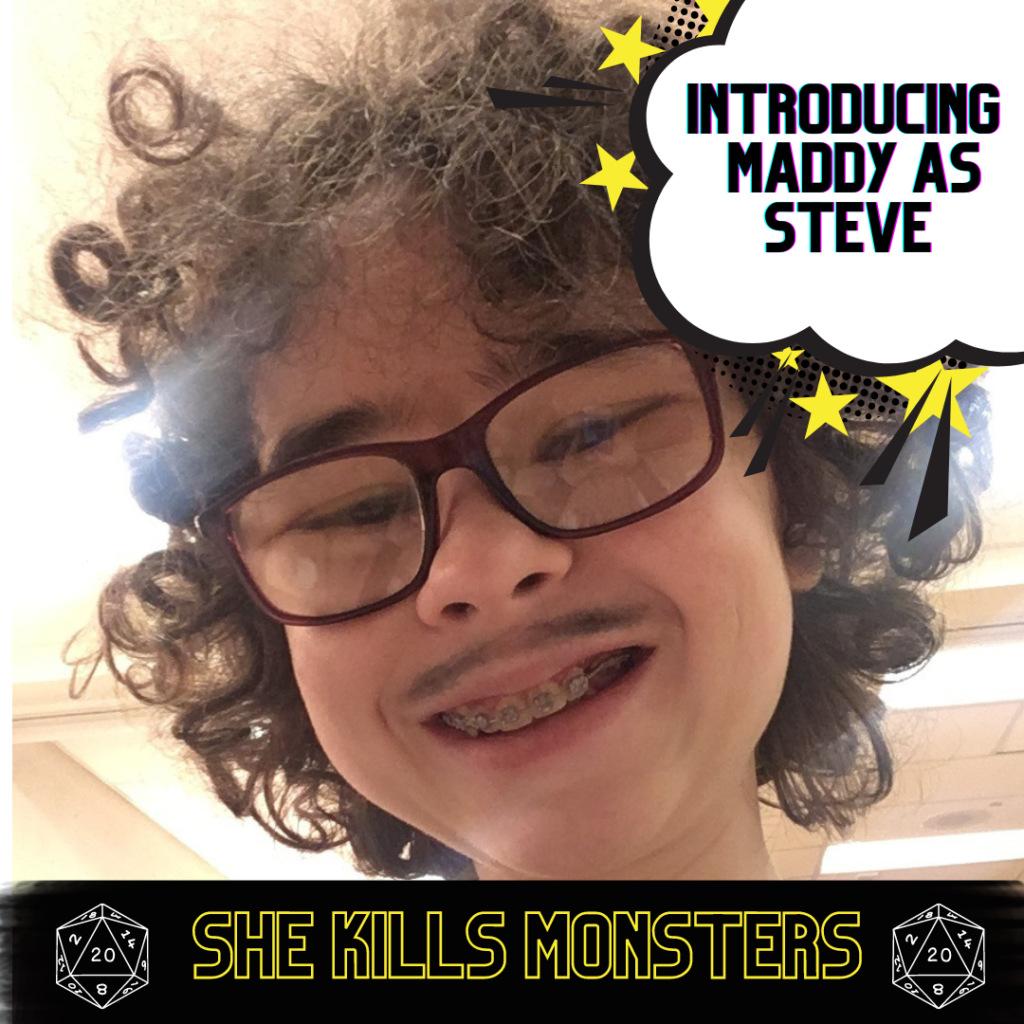 Madeline Schiller (Steve) is so excited to play Steve in She Kills Monsters! They relate to Steve a concerning amount, and have done theatre at Manchester Valley High School, Shiloh Middle School, and the Carroll Arts Center. This is their first show with Small Town Stars! They are a sophomore in high school and are really excited to do this show!
Kelsey Hulteng (Vera) is excited to be performing in their first show in 20 years! A North Dakota native. Their first theatrical role was Chava in Fiddler on the Roof when they were 13. They would write play scripts in grade school. Their earliest days of performing started when their family would go out for dinner and they would designate a spot in the restaurant as their stage where they danced for the customers (according to their dad).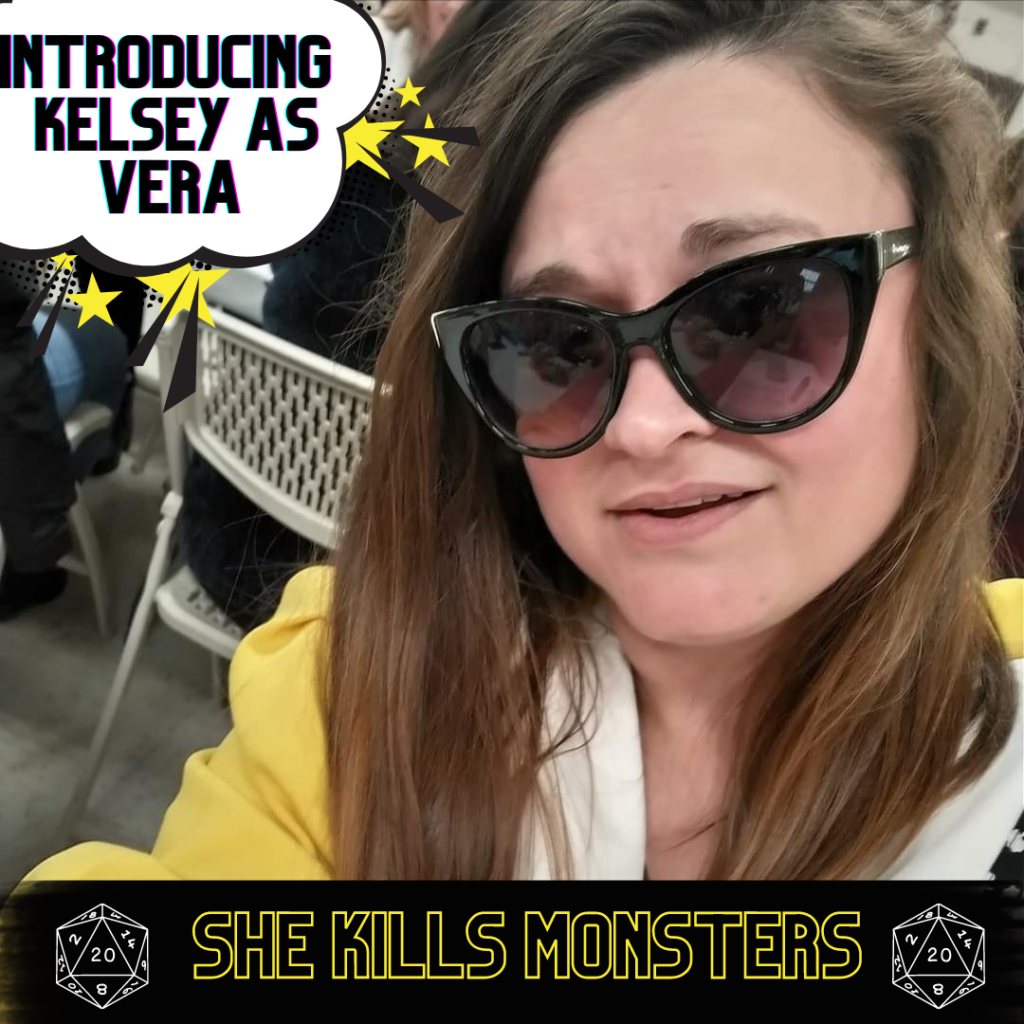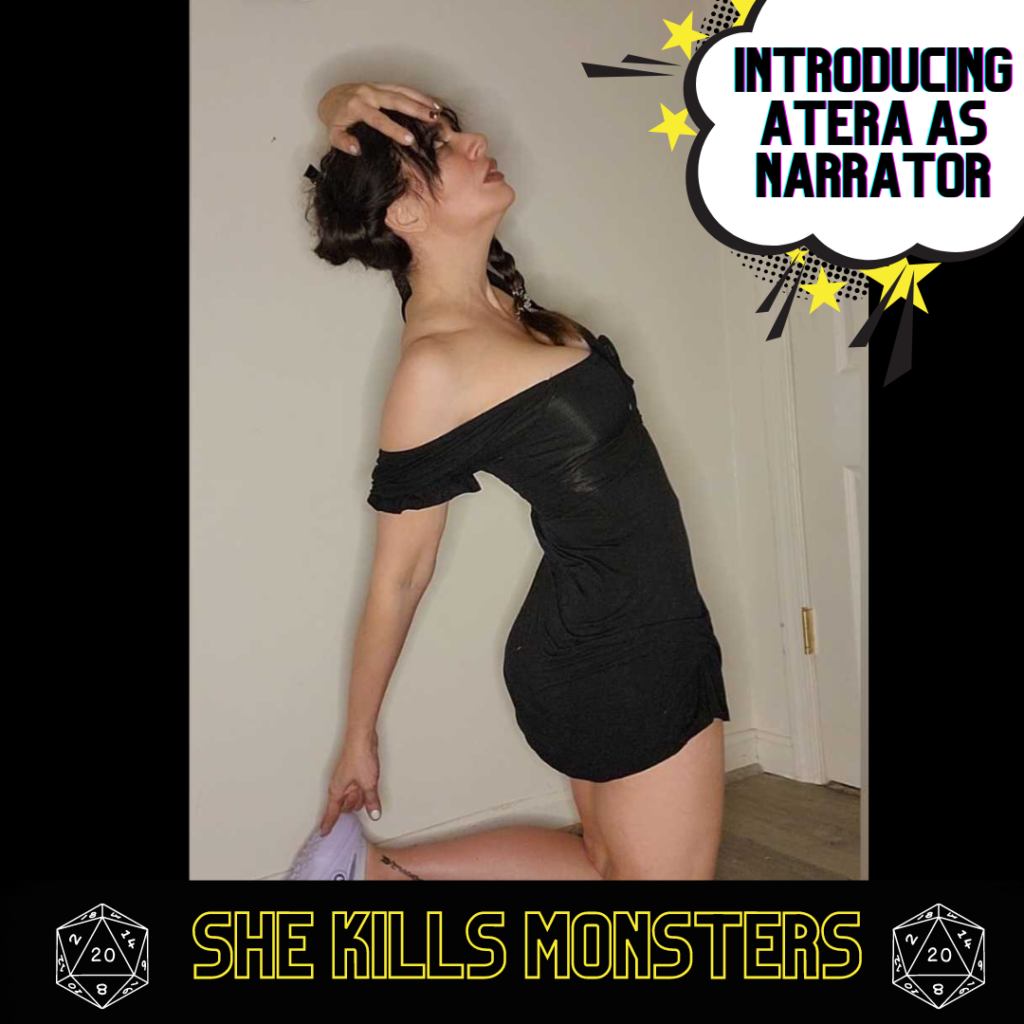 Atera Niko (Narrator) is doing her first play since she's been a grown up (30 years). She credits her mom for inspiration and love of theater, as her mom was constantly doing Shakespeare. Most of Atera's time is spent being a mom, a yogi, and a special educator, but she's grateful for this chance to do yet another thing she loves, acting.
Micah Haddock (Miles) is hyped to join a Small Town Stars production for the first time. He previously did a lot of theater in college but this is his first play in 13 years since he put acting on hold while his kids were younger. He is a father of two boys, an art teacher, and a huge nerd (to use his wife's words). He loves LARP and table-top RPGs, so he's really excited to be part of this story about the positive impact role-playing games can have.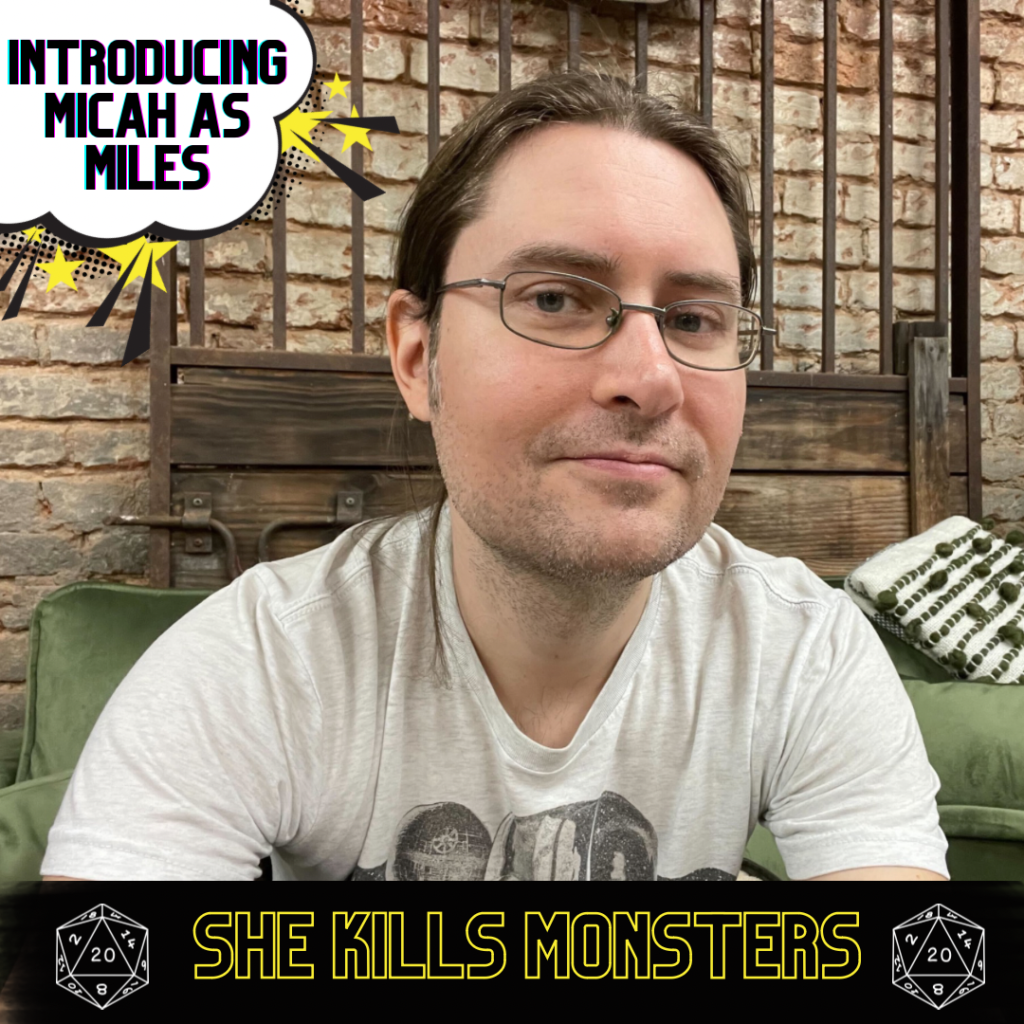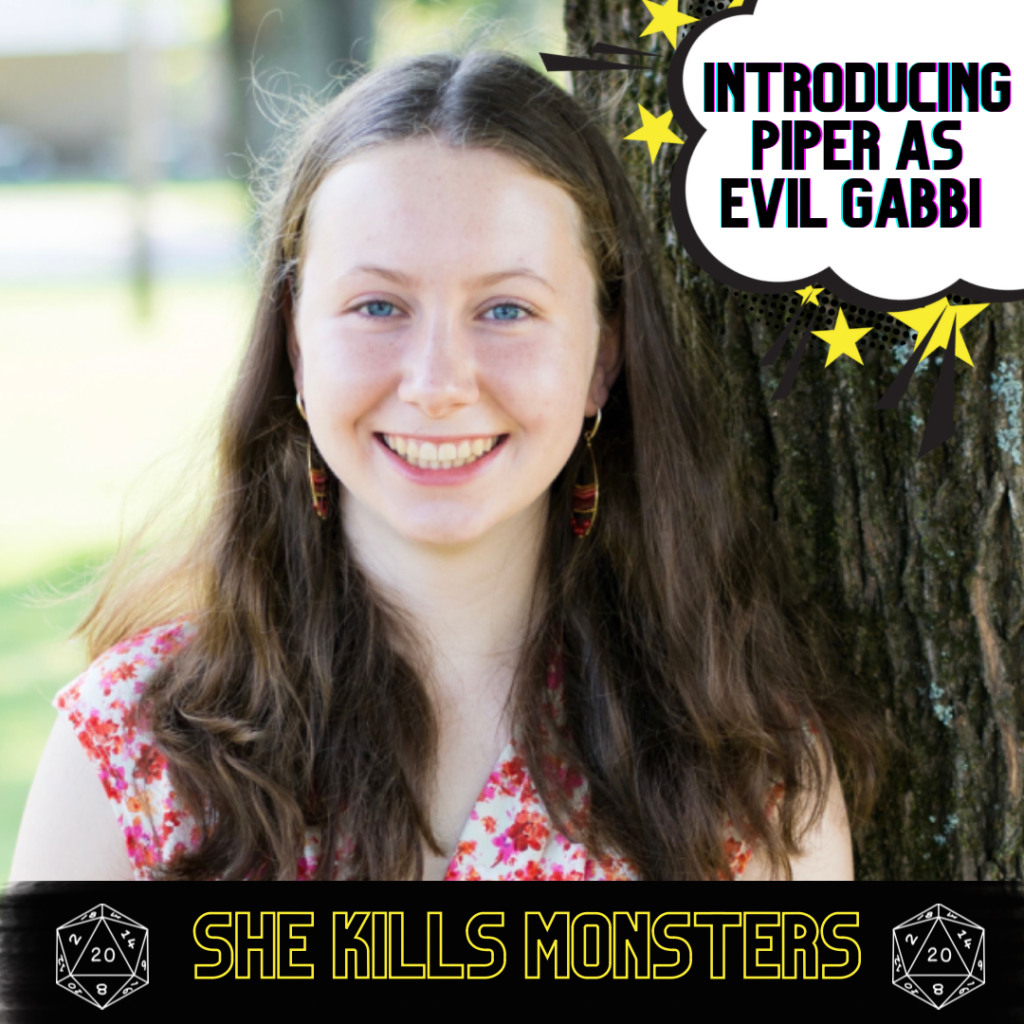 Piper Brown (Evil Gabbi and Other Monsters) is excited to be a part of her fourth production, especially as this is her first play! She is a sophomore in high school, and was previously Margot in Small Town Stars' production of Legally Blonde Jr. While she doesn't relate to her character Evil Gabbi as a person, she shares her evil laugh, which she hopes will cause chaos and mayhem (in a good way) on and off the stage! She hopes everyone enjoys the show!
Robin Wolf (Evil Tina) is excited to be performing in their first show with Small Town Stars! They are thrilled to be playing the role of Evil Tina as well as some other monsters. Robin's last show was The Wizard of Oz in 2018. They are a senior in high school and love art and video games! They are excited to be getting back into theatre after many years, and can't wait to do more shows with Small Town Stars!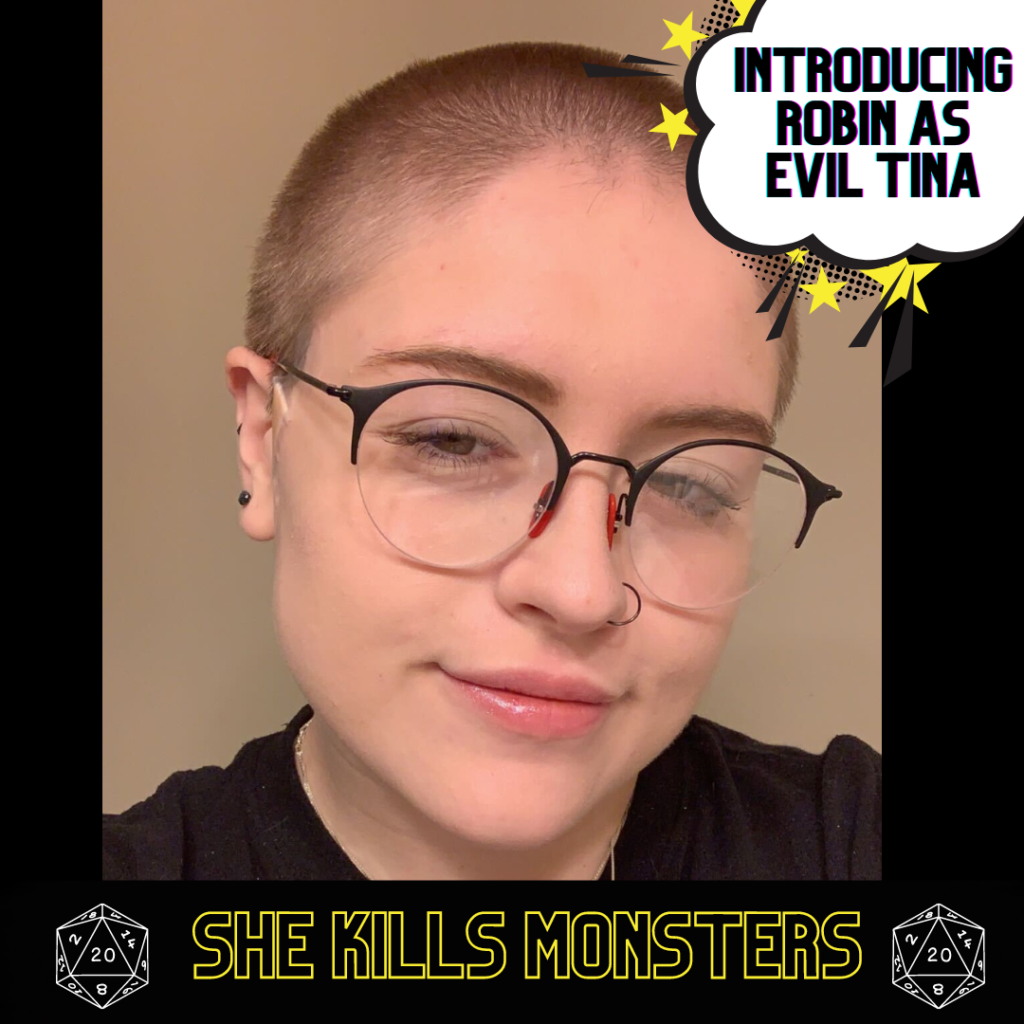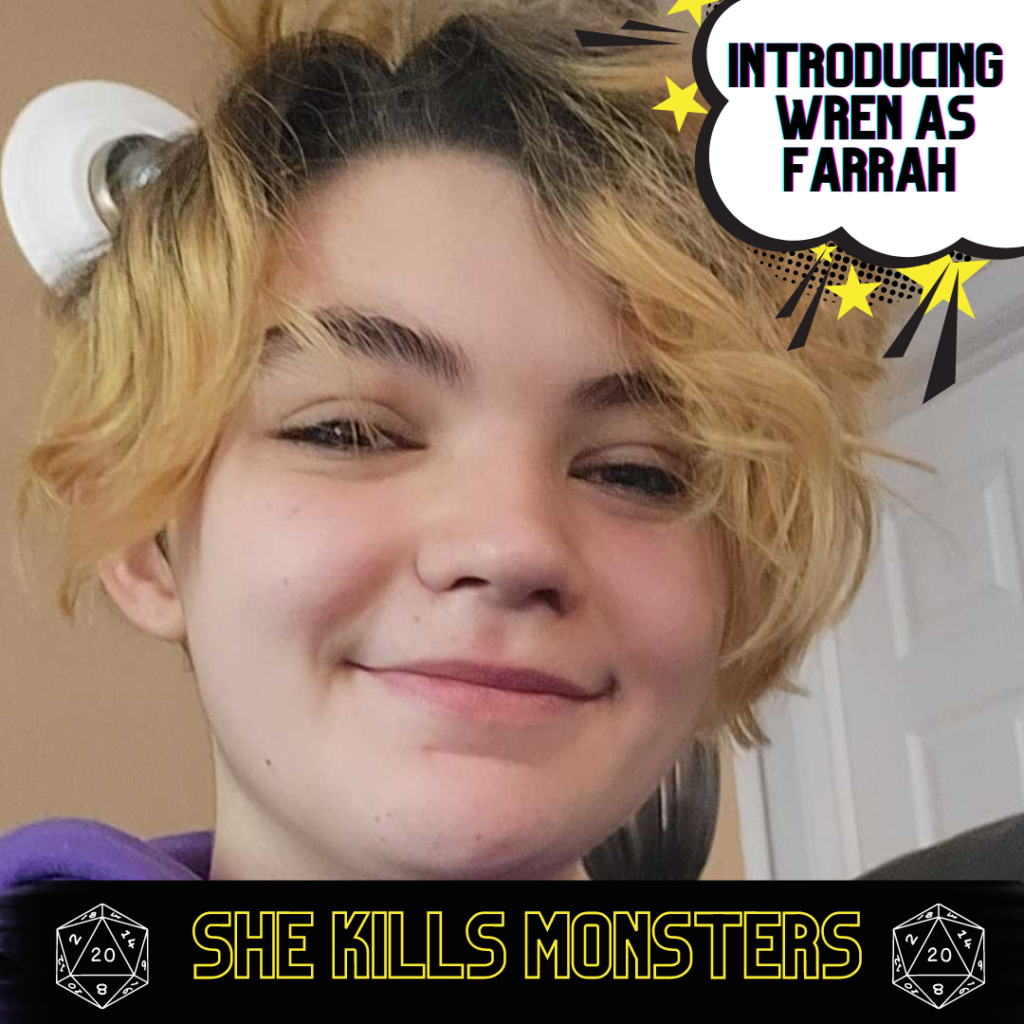 Wren Aitcheson (Farrah) is beyond excited to be acting as Farrah in the play She Kills Monsters. Farrah is such a feisty and interesting character and Wren hopes to portray her well. They can't wait to work with a new cast full of amazing people!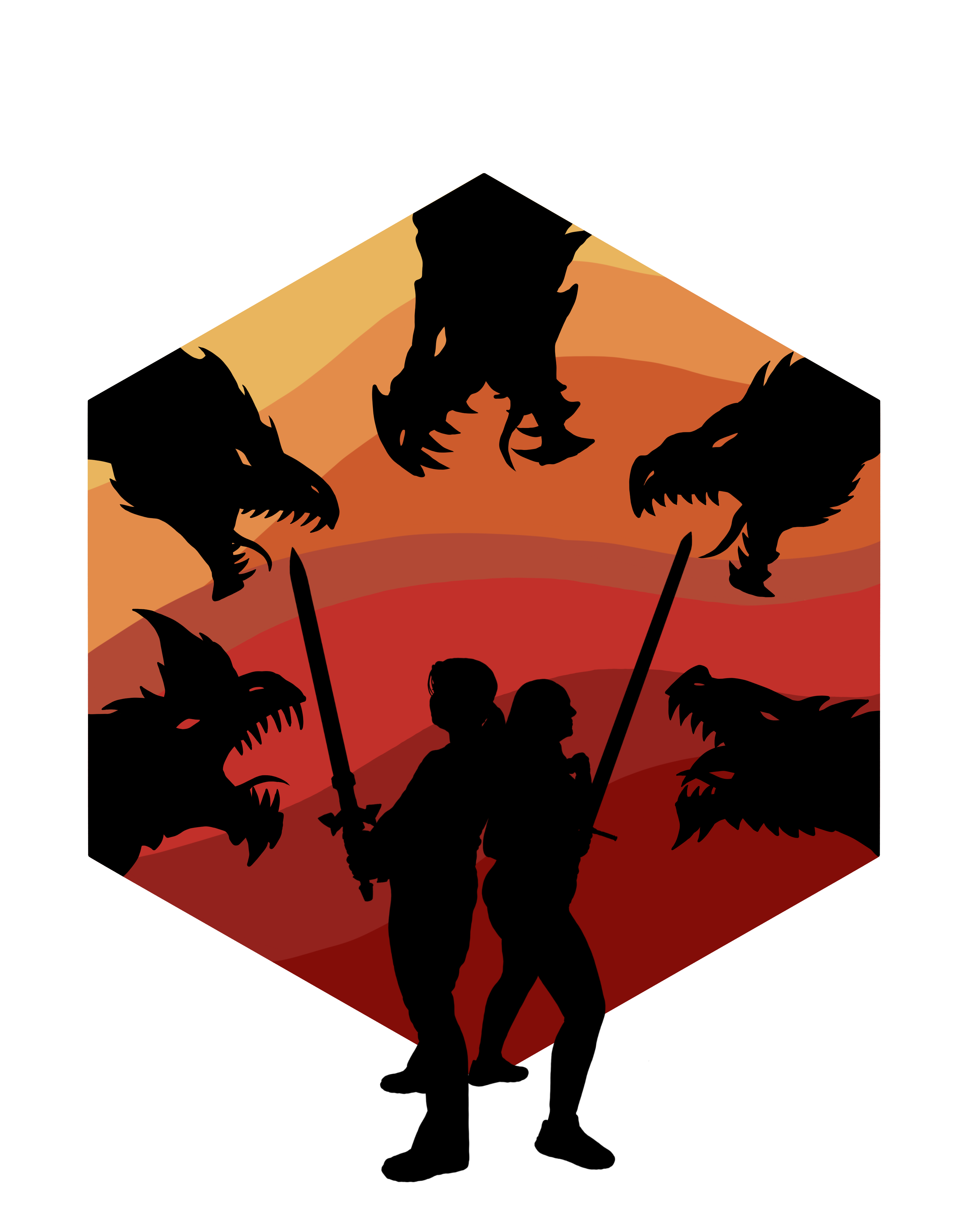 Trailers
Rehearsal Photos